I received a EDM from Urban Decay recently and my eyes wondered and then stopped at Naked Skin liquid foundation. I had been thinking to get a foundation for like few months now but still hadn't get myself to try out any, not even a swatch!
And so I clicked in to look at Naked Skin....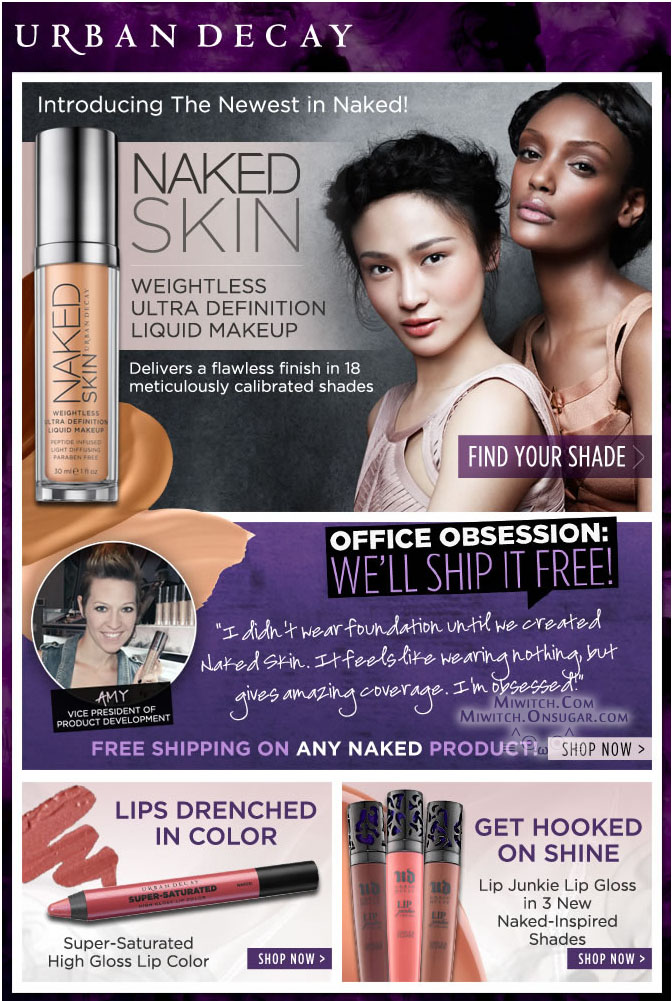 EDM image by

Urban Decay
Urban Decay launched a new foundation name the NAKED SKIN Weightless Ultra Definition Liquid Makeup.
And I'd done some screen caps of it, here goes!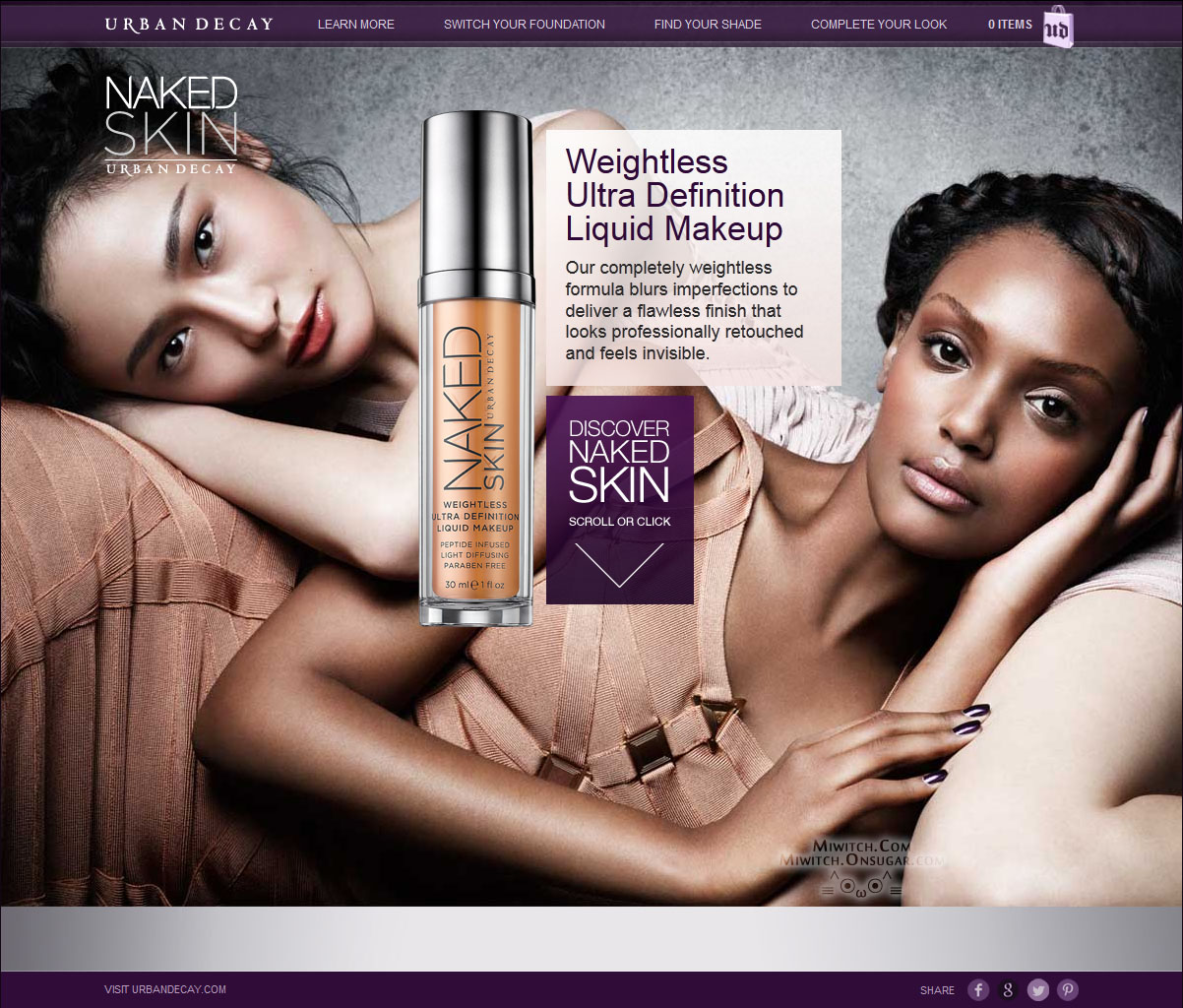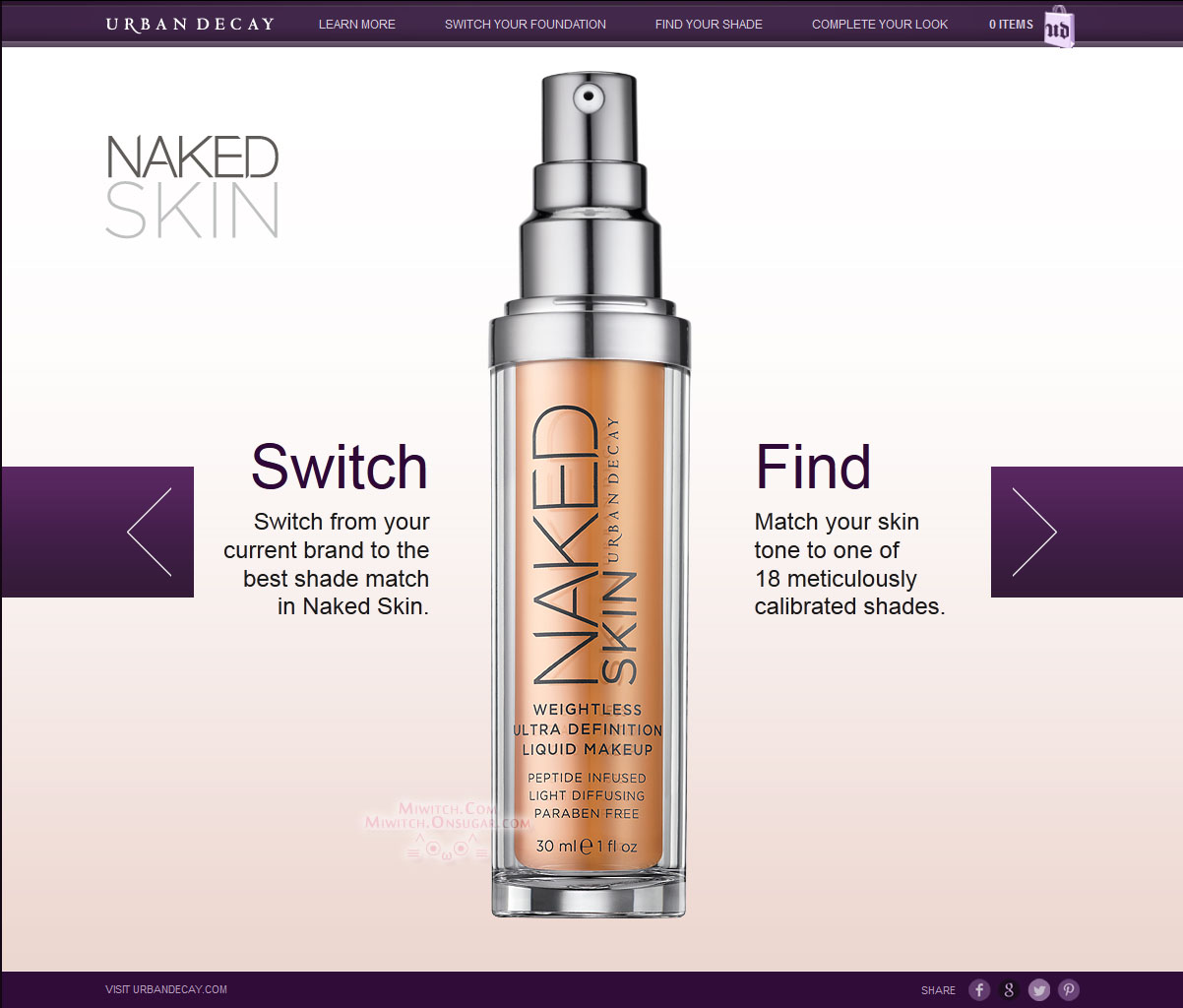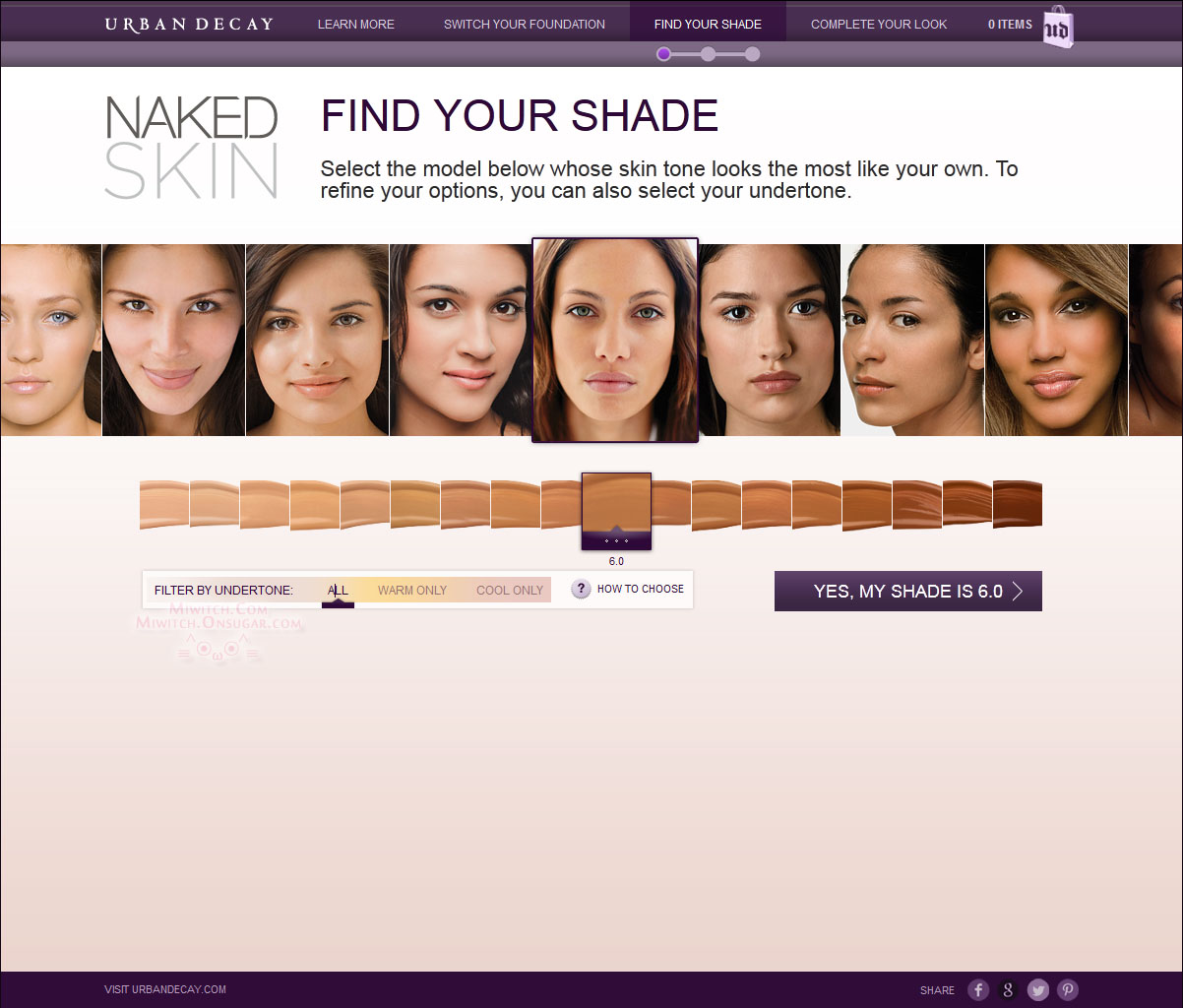 You can filter by your undertone! I'm warm type, so I clicked "WARM ONLY".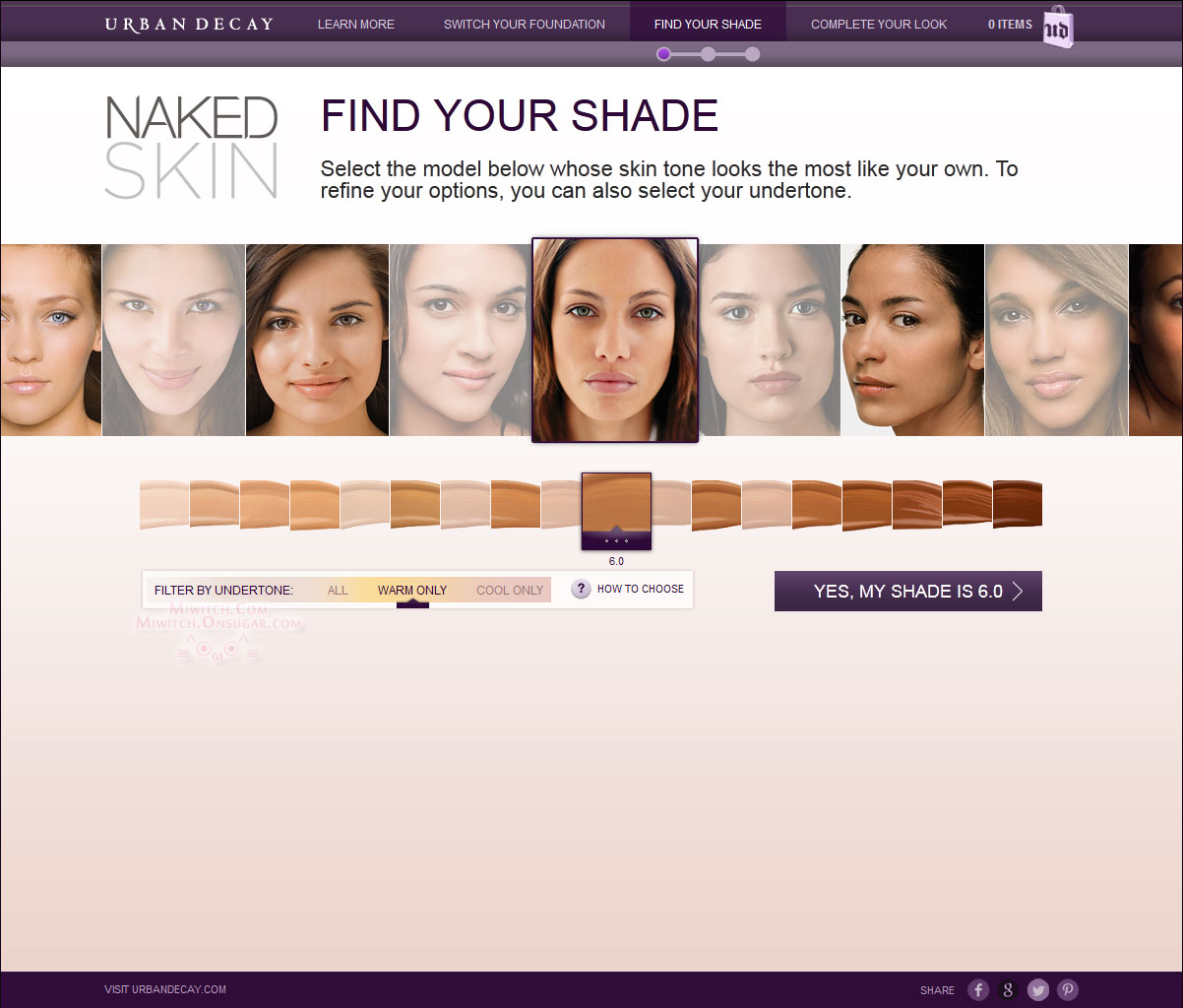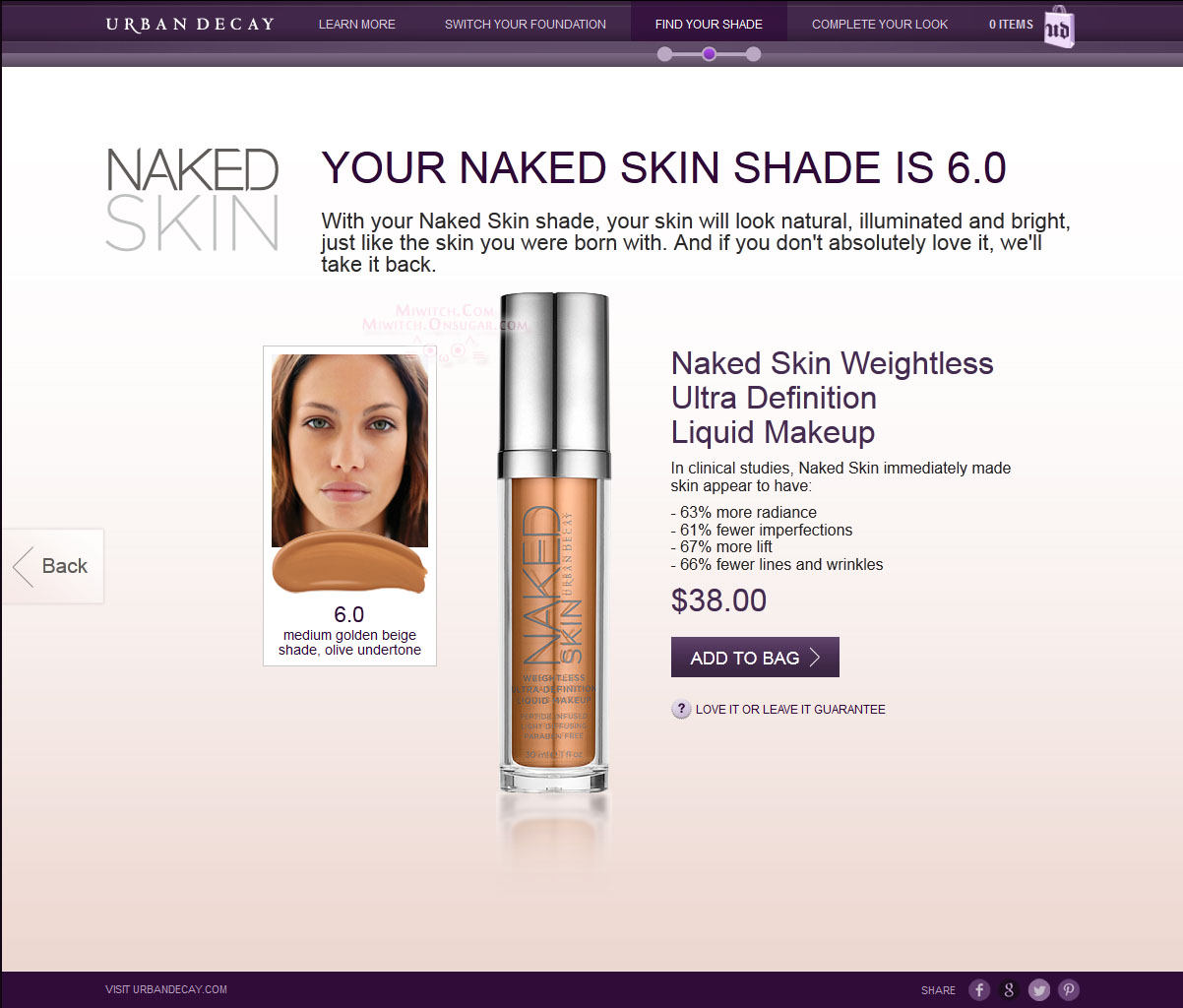 Swatches
I happen to saw UD's feed on my FB wall on Naked Skin Swatches (IS IT A HINT?!?!?!! XD~) so I'm gonna share em here with all of you!
All 18 shades
of new Naked Skin Ultra Definition Liquid Foundation.
Top left from left to right: 0.5, 1.0, 2.0, 3.0
Top right from left to right: 3.5, 4.0, 4.5, 5.0, 5.5
Bottom left from left to right: 6.0, 6.5, 7.0, 7.5, 8.0
Bottom right from left to right: 9.0, 10.0, 11.0, 12.0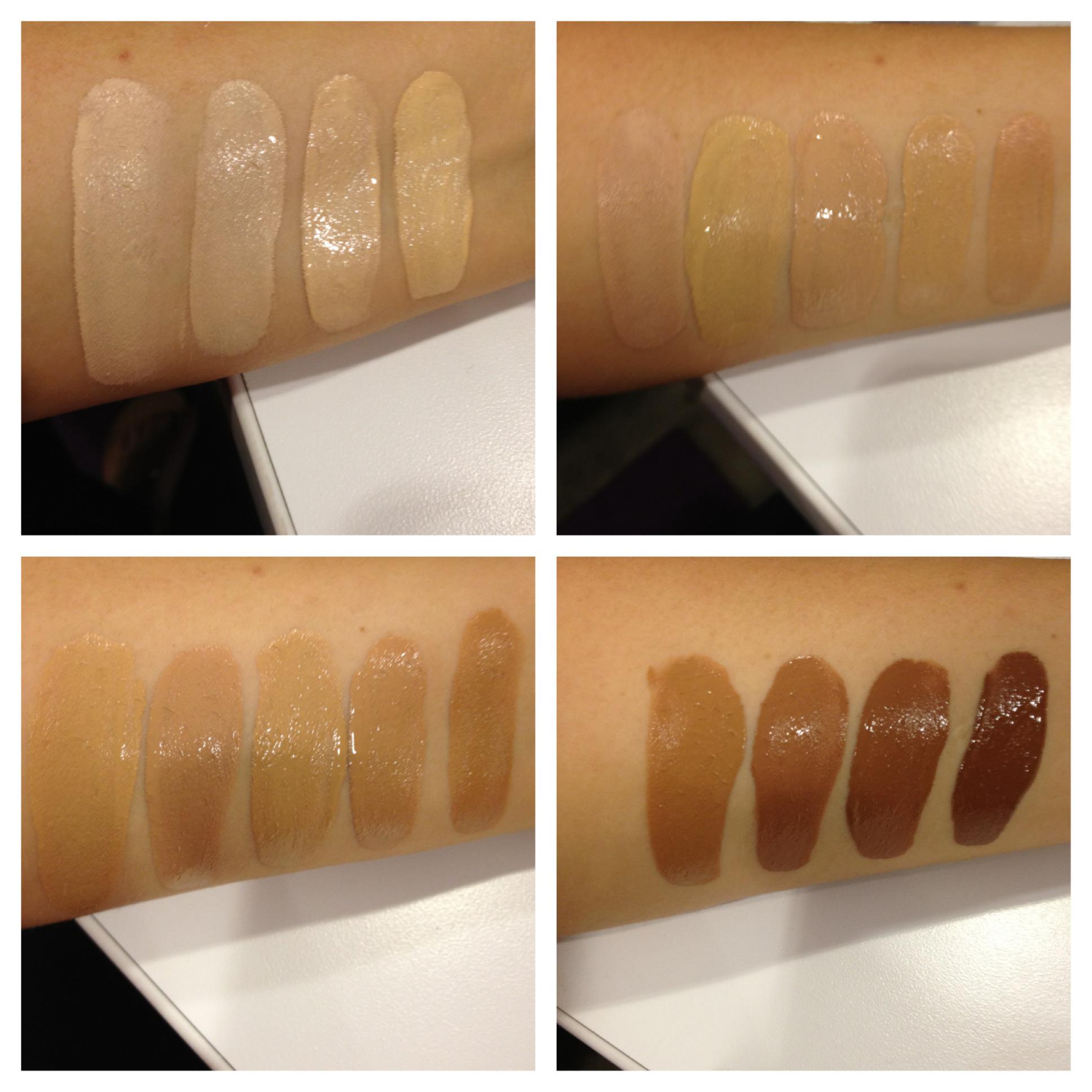 Swatch image credits to

Urban Decay Facebook
Till then! Cheers!
(●♡●)
I am not affiliated to Urban Decay.